Description
For the most heavy-duty and long lasting gopher protection, Gopher Block UHD gopher wire has you covered. Manufactured from ultra heavy-duty stainless steel mesh (T304, 18-8) the UHD provides 12+ years of in-ground protection due to its inherent material composition. The 20 gauge wire provides a perfect balance of dimensional stability and flexibility to ensure the material is both easy to work with and strong. The mesh is specifically designed with a 3/4" opening, small enough to prevent both young and mature gophers from passing but large enough to not "choke" the roots from nearby trees and other plantings. (

University of California, Statewide Integrated Pest Management Program, Publication 7433

). The Gopher Block UHD is designed to aggressively resist breakdown even when subjected to some of the most harsh in-ground soil conditions.
Also Available: Galvanized Steel Gopher Wire

Looking for a gopher wire that will last 7-12+ years? Gopher Block HD provides a dependable gopher deterrent solution at a budget-friendly price.  Learn More >

Engineered for Sustained Below-Ground Longevity
What's the main difference between Gopher Block and other less expensive chicken wire or hardware cloth? Material lifespan. Our gopher wire is engineered to specifically resist underground rot while retaining a high level of strength sufficient to repel even persistent gophers. Other generic wire mesh products can quickly rot, and lose strength when buried.

Gopher Block
At a Glance
Permeable
Strong
Blocks Mature Gophers
Blocks Young Gophers
Rot Resistant
Allows Plant Root Growth
Allows Lawn Root Growth
Designed Specifically for Gophers
UHD
Stainless Steel
Our stainless steel gopher wire is provides an effective lifespan of 12+ years when buried under ground. This impressive lifespan is due to the very intentional manufacturing process. This isn't just "fancy hardware cloth".
Request Formal Quote
Do you require a formal quote for gopher wire? Fill out the form at the link below and we will provide you with a written quote within two business days.
Request Formal Quote
Questions?
Do you have product related or purchasing questions? We are happy to help, feel free to contact us.
Ground Staples
Each Roll of Gopher Block™ requires 100 ground staples for proper installation. (sold separately)
View Ground Staple Details and Pricing
Gopher Wire Roll Calculator
How many rolls of Gopher Block™ do you need for your project? Just enter your square footage below:
Research-Backed Mesh
3/4" galvanized and stainless steel wire mesh has been used for decades to successfully prevent gophers from tunneling into lawns and planting areas. Furthermore, in 2009 the University of California (UC Davis) conducted a study on gophers in California and concluded that 3/4" galvanized or stainless steel wire mesh is ideal for the prevention of gophers in a landscape. *University of California, Statewide Integrated Pest Management Program, Publication 7433, September 2009 (Revised July, 2019)
Is Smaller Better?
When it comes to mesh opening, smaller is not better. Mesh sizes smaller than 3/4" can begin to strangle tree and plant root growth. This can lead to a unhealthy landscape and unstable trees. The 3/4" opening is the ideal size as it prevents gophers but also allows your plants, trees and lawn the root growth that they need.
Where Can Gopher Block be Installed?
Gopher block wire can be installed in a wide variety of different landscape applications - pretty much anywhere you want protection against gophers!
Sod Areas
Seeded Grass Areas
Putting Greens
Artificial Grass / Turf
Garden Beds (In-Ground)
Raised Garden Beds
Paver Patios
Child Play Areas
Pathways
Sports Fields
Gravel Driveways
Golf Courses
Installation - Sod Area
The installation of Gopher Block™ in a lawn area can be accomplished by either a landscape contractor or the homeowner. Follow the below installation instructions for optimal gopher protection in a lawn area:
Sod Layer: If installing sod, the sod has an attached soil layer.
Soil Over Wire: 1" to 1-1/2" of soil should cover the wire prior to adding sod.
Gopher Wire: Provides protection against gopher intrusion.
Existing Soil: This is the soil below your installation area
Installation Video
View the Gopher Block™ installation video for step-by-step instructions on installing gopher wire under a lawn area.
Preparing the Area:
Remove any rocks and debris from the desired installation area. Next, level out the installation area as much as possible. (The area can slope, but for ease of installation, try to make it an even plane as much as possible)
Smoothing Out the Area:
Using a lawn roller, (can be rented from a local hardware store) smooth out the area. The end result will be a compacted surface which will be ideal for laying the gopher wire.
Roll out the Gopher Wire:
Unroll the wire and using ground staples, stake the ends of the wire together. To ensure that the wire lays flat, stretch the wire slightly.
Overlapping:
When placing the wire side-by-side be sure to overlap a minimum of 3".

Note: Do not simply butt the ends up, over time this can create a small gap where a gopher could potentially penetrate and squeeze through the wire.
Install Ground Staples:
To ensure that the wire stays in place, use ground staples to secure the wire to the ground every 18" on the perimeter and overlapping areas. The wire can be cut using standard wire cutters or sharp garden sheers to fit the area.
Boarders:
If installing a boarder with the gopher wire, be sure to fold the wire up and then affix to the boarder. This will ensure that a hidden gap is not created on the edge where a gopher could squeeze through. It is a good idea to physically attach the wire to the edging if possible using staples. This will help the wire to stay in place regardless of future minor earth movements or swelling that may take place.
Add Soil:
Next, add soil to the installation area. Spread an equal amount of soil covering the wire under an equal depth of 1" - 1-1/2". After spreading, use a lawn roller again to even out and compact the soil on top of the wire.
Lay Sod:
Next lay the sod on top of the area. When rolling the sod out, be careful when walking on the compacted, smoothed out soil. Be careful not to significantly disturb the compacted soil, exposing the wire.
Enjoy your Lawn
With Gopher Block gopher wire installed, your lawn area will now be protected against gopher damage and intrusion in the future.
Important:
It is essential that all of the gopher wire makes complete contact with the soil. In any areas where the wire is "bubbled" or pushes away from the soil, use extra ground staples to secure it to the ground.
Note:
It is ok to walk on the wire directly when installing. It is not a good idea to drive a machine on the bare gopher wire as the turning wheels or tracts can easily rip up the wire.
How Long Will Shipping Take?
Gopher block is stocked and ships from our Utah distribution center. Orders typically ship within one business day. Shipping is free and most west coast customers experience delivery within two business days of ordering.
Transit Time
Gopher Block orders typically ship within one business day of order placement. Smaller orders of a few rolls ship via UPS / Fedex while larger orders ship by LTL freight. If your order ship via LTL freight the delivery company will contact you prior to delivery to arrange a delivery window that works with your schedule.
Transit times on the map above are shown in business days and exclude weekends and holidays.
Want an Even Longer Lasting Wire?
If you are looking for the longest lasting gopher wire possible, consider our stainless steel gopher wire. This wire is composed of 20 gauge T-304 stainless steel and has an estimated lifespan of 12 years+.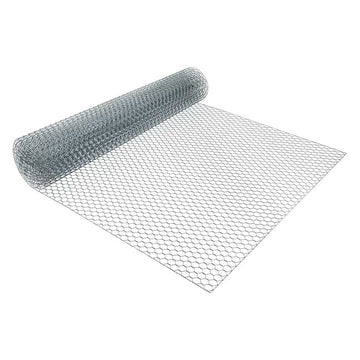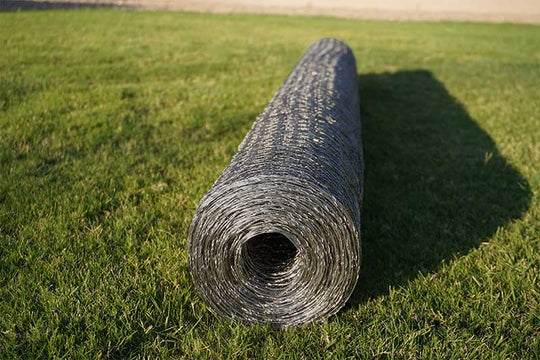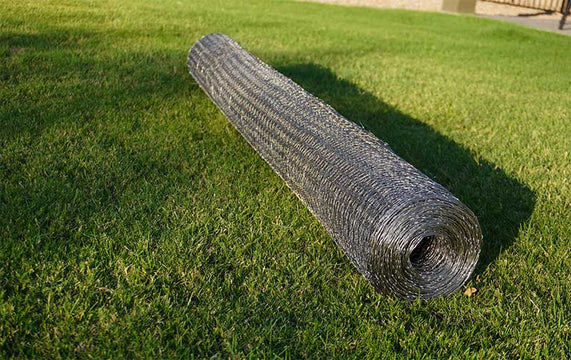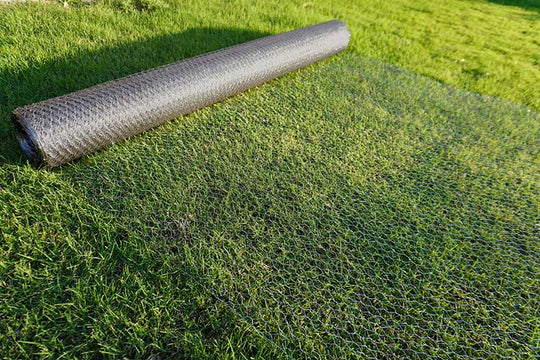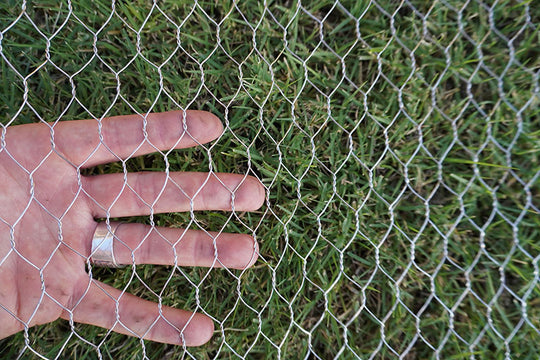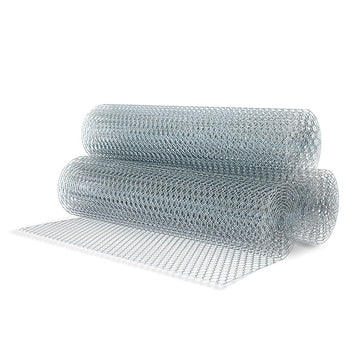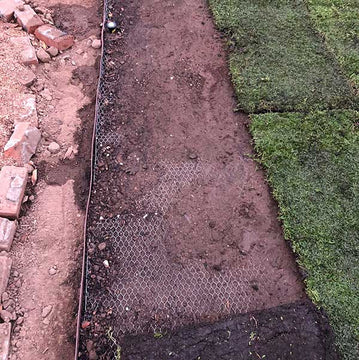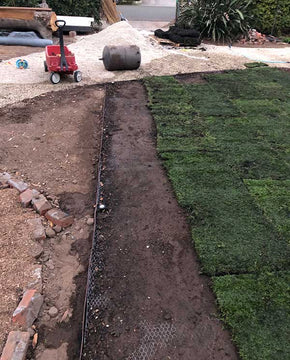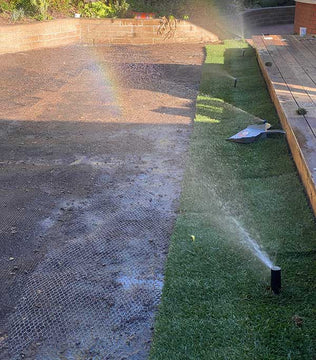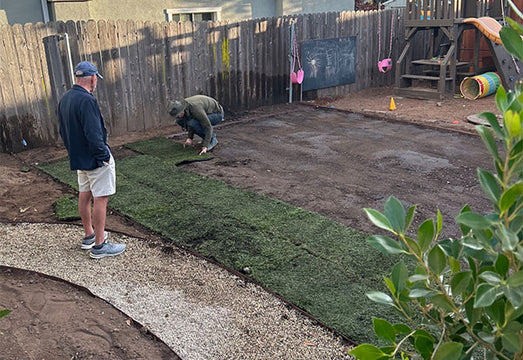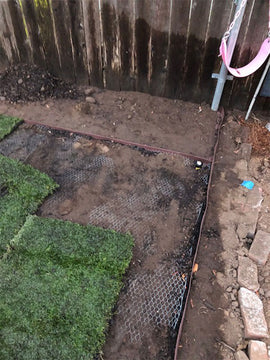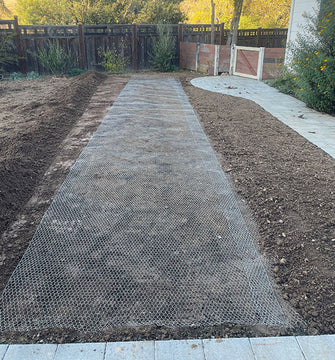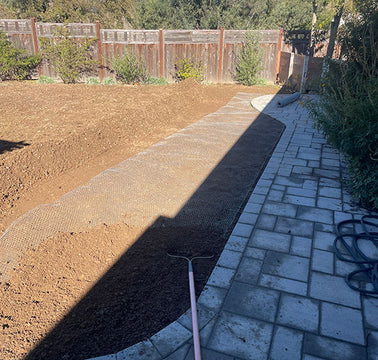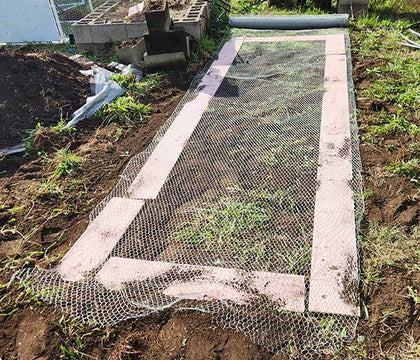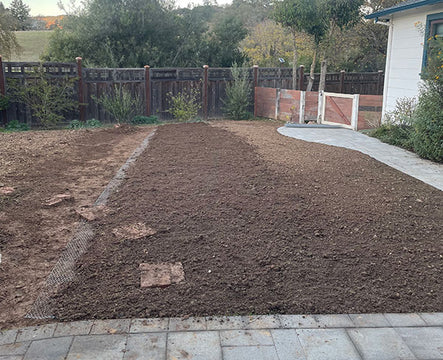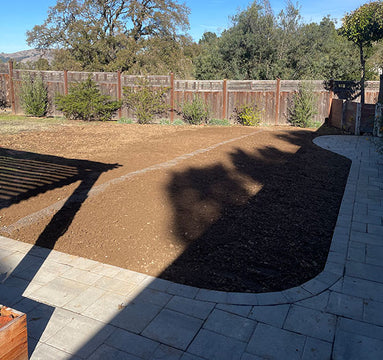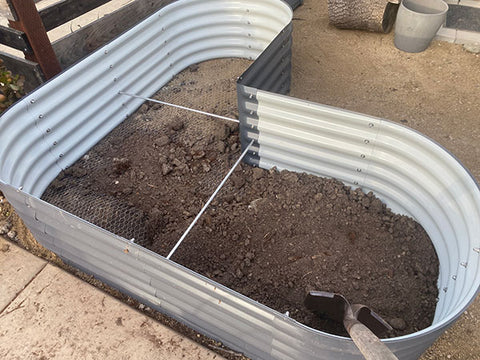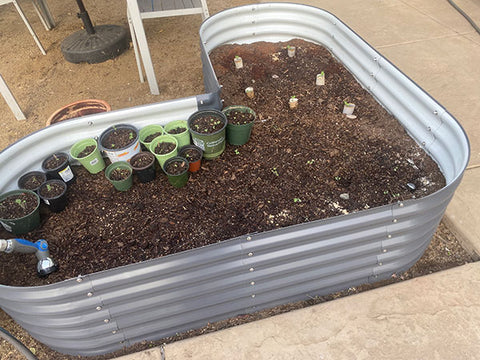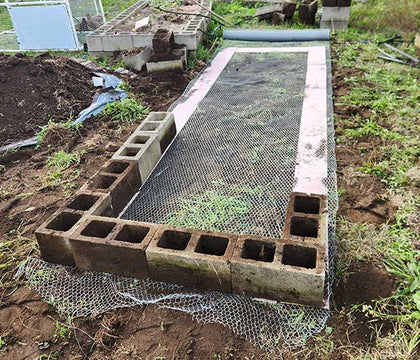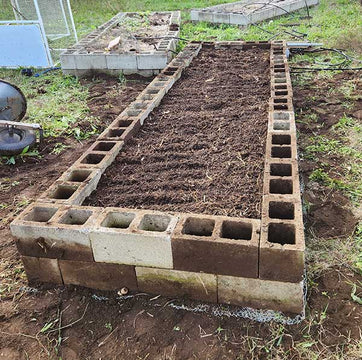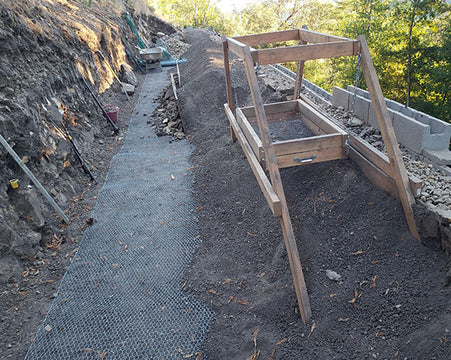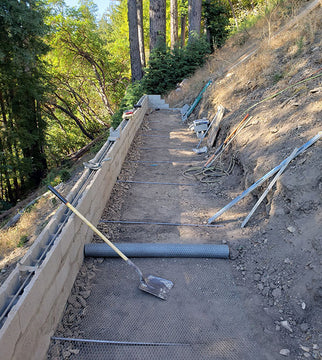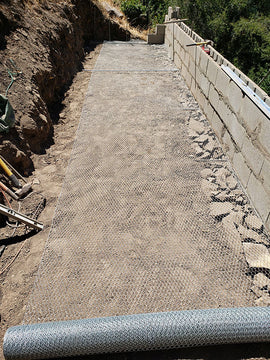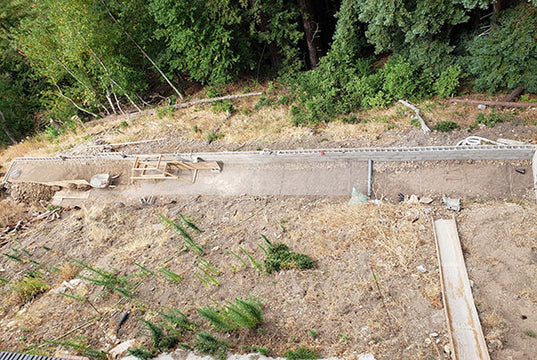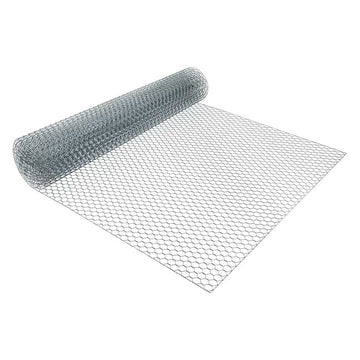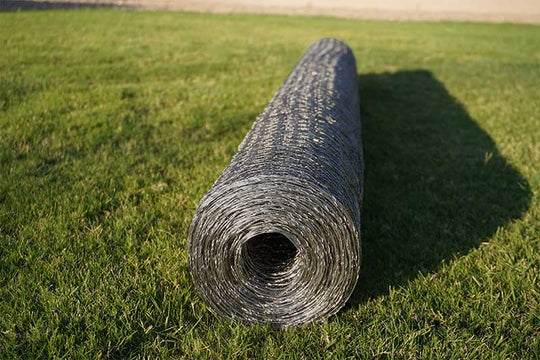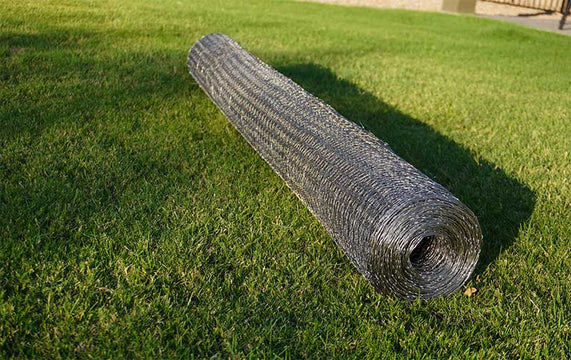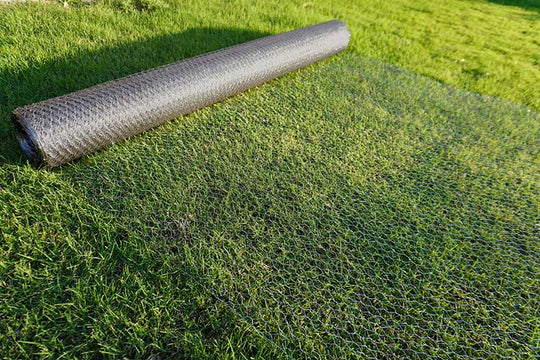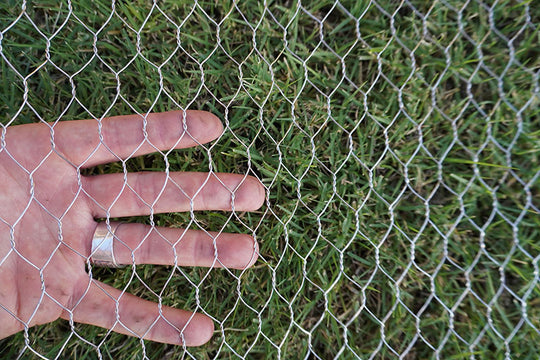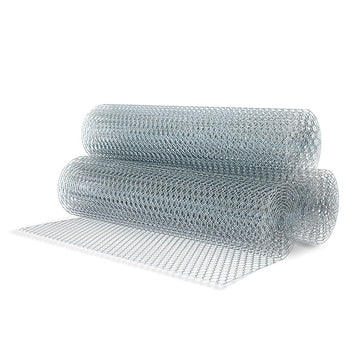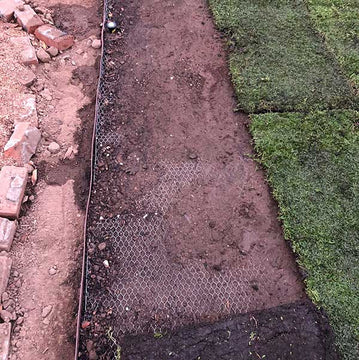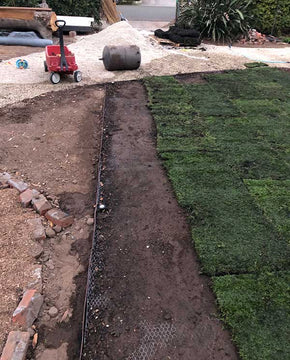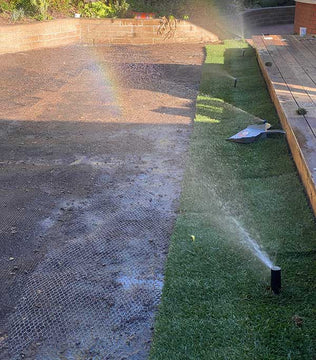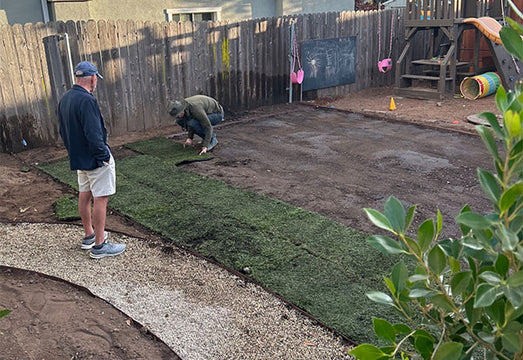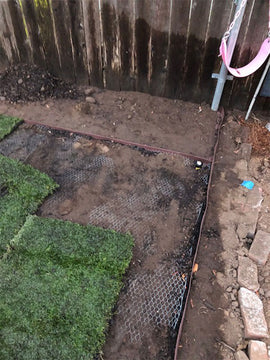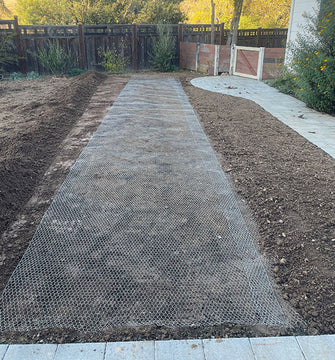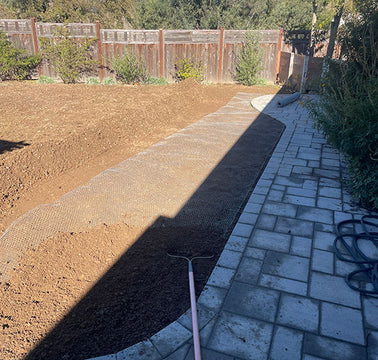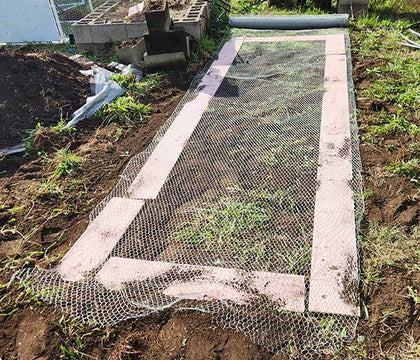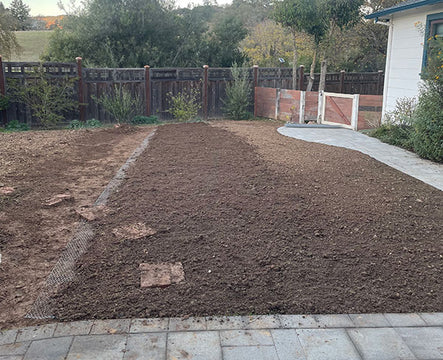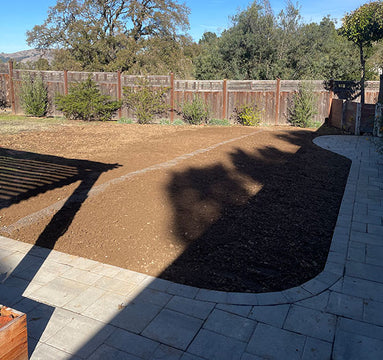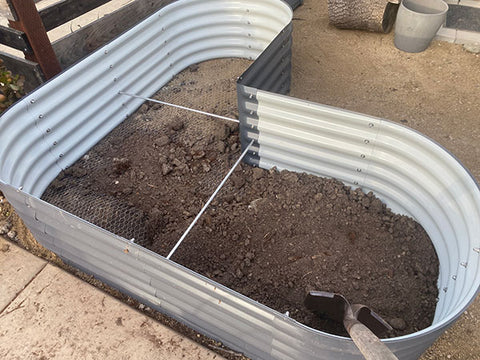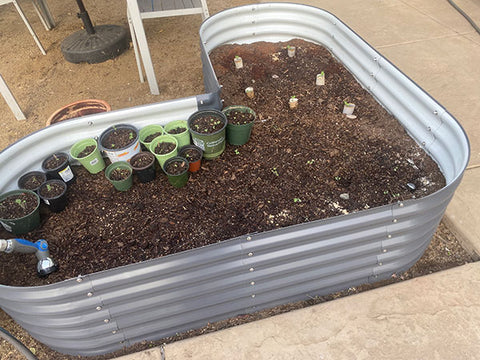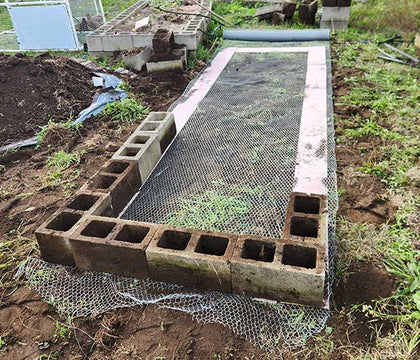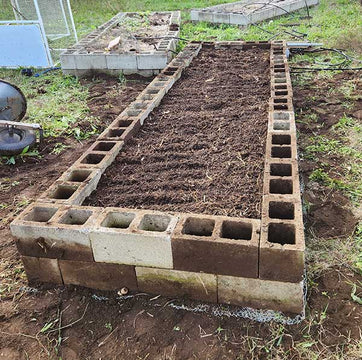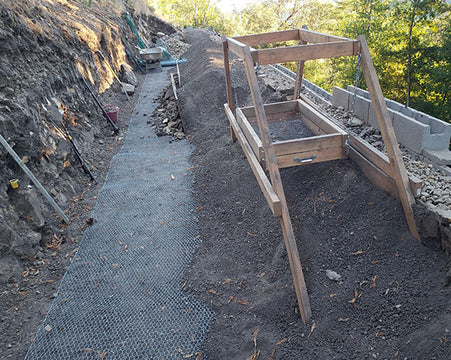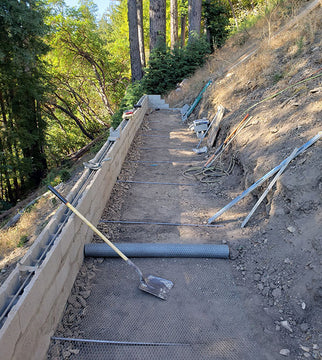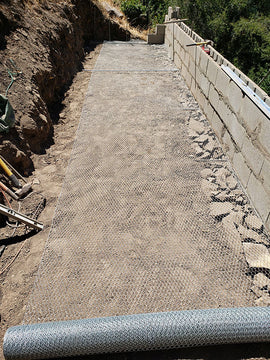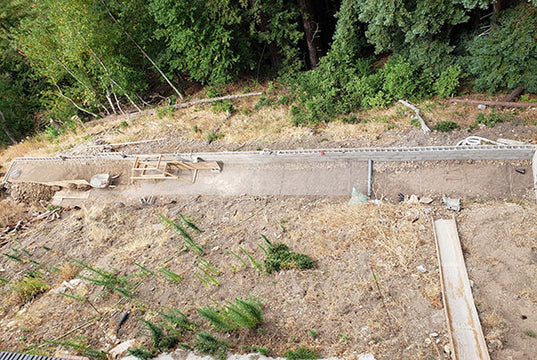 Gopher Wire Roll - Gopher Block - Heavy-Duty - Galvanized Steel Mesh
View Details and Pricing
About Gophers & How To Protect Your Lawn And Gardens From Destruction
About Pocket Gophers
Gophers are common in both North and Central America. In California, there are two prominent species the Botta and Thomomys bottae. These gophers are often referred to as pocket gophers due to their pouches found on both sides of their mouths. These furry little pouches are used to store food or materials for building their nests.

Pocket gophers are in the rodent family measuring 5 to 7 inches in length minus the tail. They range in color from a grayish brown to brown. Because their habitats are always underground, they have features to help them navigate. They have tiny ears and eyes, large incisors, or teeth, that are always visible, and very sensitive facial hairs. They use their large curved claws on their front paws and powerful shoulder muscles for digging tunnels and building their extensive burrow systems. Their lips will close behind the front teeth to keep dirt out of their mouths when digging.

Because they mainly live underground, you will only know they are around by examining the mounds. Typically, gophers will make 1 to 3 mounds each day. Dirt is pushed out to the surface from the tunnels forming mounds. Since the tunnels are at an angle, the mounds will form a crescent or horseshoe shape. Moles, on the other hand, form mounds that are shaped like a volcano. If you find activities taking place around the mound, you will know there are gophers.

Gophers live solo lives except during the breeding season and will react violently toward another gopher if it enters the burrow. Pocket gophers inhabit various areas of the state except for very dry areas found in the desert region, in very rocky areas, or in high mountain meadows.
The Burrow System
The burrows they live in can cover up to 2,000 square feet. Their burrows measure approximately 2 to 3 1/2 inches in diameter, the feeding tunnels measure around 6 to 12 inches, and the sleeping and food storage chambers are approximately 6 feet deep.

The average burrow system includes a main tunnel for food storage, sleeping chambers, and some lateral tunnels are for feeding and removing soil from the burrow.

Gophers will seal the burrow system to maintain the temperature and humidity and keep other gophers out of their system. Every 24 hours, gophers will travel through the system to look for damage or intruders.

Even if you do not see any signs of fresh mounds, gophers do not hibernate and therefore are active during all hours of the day and all year round.
Two Gophers in Field
Gopher Behaviors
A gopher's diet consists of a number of plants, trees, and shrubs by feeding on the underground roots and fleshy parts of plants they run into. If you are near the entrance of a burrow, you might possibly see one grazing nearby.

Gophers are mature by the age of one and will live for approximately 3 years. In non-irrigated areas, their breeding season is limited to when green foliage is plentiful. Also, their litters are usually limited to only one. Litters can hold as few as one up to 13 but on average, the litter has 5 to 6 young. By the time they are weaned, they are sent away from the burrow by the mother and will travel some distances to start new tunnels but are very vulnerable to predators.
Gopher Damage
Pocket gophers can cause a great deal of damage when looking for food in gardens, agricultural crops, and lawns. They can damage trees by girdling trees meaning they will strip the bark around it and eventually kill the tree as trees need their bark for nutrients. Gophers will go after plastic water lines and irrigation systems. Their mounds can make it difficult to harvest hay and grain crops. Their mounds will lead to the invasion of weeds while their burrows will weaken ditch banks and canals. Irrigation water redirected through the tunnels can lead to the erosion of soil.
Legal Classifications
According to the California Department of Fish and Game, gophers are non-game mammals. If they are causing damage, the owner or tenant of the property or their employees can use traps and poison to get rid of them. Keep in mind, any poison bait must be registered for that use in California.
Gopher Above Grass
Gopher Diseases
Because of their solitary underground habitats, there are people who think they can spread diseases. There are absolutely no cases of diseases spreading to humans. Like other rodents, they can be infected for a number of reasons. That said, if a gopher shows any unusual signs such as being above ground for a long period of time, they should be avoided. If you find what you think is a dead gopher handle with extreme care. Due to their large teeth and aggressive manner, they can inflict very painful bites if they are still alive. Keep your children, pets, and friends away from the gopher, and call your local forestry agency for help.
Controlling Pocket Gophers
There are several techniques for controlling gophers. What technique will work best for you will depend on the area of land you are dealing with and the number of gophers living there. If you are living next to a large area that is vacant and it's irrigated, the chances of infestation are more than likely. Continual maintenance might be required so contact a private pest control company or the county agricultural commissioner's office. This is probably the better choice versus trying to do it by yourself.

If trapping and killing gophers is not something you are comfortable with, here are some excellent humane choices using gopher barriers that can be very effective and worth looking into The barriers listed below are excellent choices for keeping gophers and plants separated permanently.
Gopher Mesh Barriers
You can install an in-ground fence going around your gardens or lawn using galvanized gopher mesh or chicken wire. An underground wire fence will keep these critters away while continually protecting your garden and yard. The mesh will cost approximately $65 to $249. The barrier should extend into the ground approximately 1 to 2 feet as well as above ground. The gophers can dig and dig until they come up to the barrier, that's when they need to turn around and go home!
Under-Lawn Barrier
You can lay down galvanized gopher mesh approximately 4 to 6 inches under the soil when creating a new lawn, laying down sod, or for a shallow flower bed. It can be a lot of work for larger areas but you can reach out and hire a landscaping company to do it for you. It will save you time and effort to protect your lawn and flower beds from gophers for many years ahead.
Gophers Standing in Field

Gopher Baskets
This is probably not a great choice for large projects but wire mesh baskets might be what you need for your plants. Place these baskets around individual plants to protect your prized plants. This is excellent for protecting your rose bushes, vegetable gardens, fruit trees, and succulents. The baskets are available in many sizes and are made of galvanized mesh or chicken wire. Gopher baskets will last for a long time.
Gopher Mounds in Field
Plants Gophers Do Not Like
Gardeners Take Note! There are certain plants that gophers do not like and will not eat. So go ahead and plant as many as you want!

There are many plants that will drive away gophers and keep them gone. Some of these plants include lavender, catmint known as nepeta cataria, rosemary, gopher spurge, oleander, crown imperials, marigolds, and don't forget salvia. Some of these plants are absolutely beautiful and will add an incredible look while protecting your garden. You can create borders around your flower beds and vegetable gardens. On top of that, some of these plants will drive off insects like mosquitoes! Great Insect Repellents
Products That Serve As Repellents
Scented repellents can either do the trick or turn out useless. The problem is, sometimes it's difficult to get enough of the product deeply into all the holes to serve its purpose. You must be able to get it into every hole you see. Some of these scented products include:

Pine Disinfectant – Just soak a rag with this product and shove it down the hole.

Chili Powder – Sprinkle the powder down into the hole as far as you possibly can.

Peppermint Oil - Take cotton balls and soak them, then place them in the hole.

Sheets Of Fabric Softener - Take the sheets and put them in the hole.

Garlic Stakes – Take the stakes with garlic oil and place them throughout your yard in the gopher's hole.

For those who prefer to trap and kill gophers, here is a summary. Please keep in mind, whether through humane methods or not-so-humane steps, when dealing with gophers neither is permanent. Also, show caution when using chemicals. Chemicals can get into the ground and could possibly cause health issues for you, your family, your pets, and friends.

To date, there have not been any proven cases that repellents will drive out gophers and protect your gardens and landscapes.
Traps
If you are experiencing a high infestation of gophers, trapping is a safe and effective way to deal with the situation. You will find several brands on the market for trapping pocket gophers. These traps are in two categories, box and two-pronged pincer.

Box traps are good choices for burrows that have a diameter less than 3 inches or if you have never set these traps before. The downside, they are bulky and require more digging in order to place them, especially if a double set is needed.

Pincer traps are a little more difficult to set but require a lot less digging. Also, it will be more difficult if you have to set up a number of traps. Once you are more familiar with these traps, you will be able to set them much faster.

Gopher traps are available at local retail nurseries, home and garden centers, and hardware stores.
Mole Digging Through Dirt

Before setting up traps, you will have to know where the majority of activity is coming from. When looking for active mounds, look for darker soil or soil that is moist. If you can't seem to tell the difference, take your foot and push over the mounds so they are level with the ground then come back the next day to see if new soil has been pushed up from the burrow.
Placing The Traps
You can use a probe to find the main run of the burrow system. The probe can be a simple metal rod with a handle, a long-shafted screwdriver, or a commercially available device. Check with your local Agricultural Commissioner's office for any devices that might be available for you. You should start your probe from the plugged side of the mound approximately 8 to 12 inches from the plug. As you continue to probe in the soil, there should be a sudden drop or no resistance. This should be the main run that is normally located 2 to 12 inches under the ground. Once you have located the right place, take a shovel and dig up the area. Set the traps facing in opposite directions at the bottom of the burrow and make sure there are no obstructions to interfere with the trap's mechanism.

The traps should be attached to stakes to prevent them from falling into the burrow. You do not have to bait the traps but you must cut off as much light as possible from coming into the burrow. If you don't, the gopher will try and fill the open area with soil and set off the traps. To close the opening, you can use soil, dirt clods, plywood, cardboard, or other materials. Take fine soil and sift it around the edges to make sure the light is not penetrating. Check the traps every 24 hours and reset them if needed. If there is no activity for 3 days, find another place to set the traps.
Gopher in Sunshine
Toxicants
For the record, toxins and toxicants are not the same. Toxicants are man-made and harmful to living organisms while toxins are poisonous and produced naturally by living organisms.

Using toxicants is a way of controlling large numbers of gophers covering large areas of ground at one time. There are several products that fall into two categories – baits and fumigants. Here's the breakdown:
Toxic bait has been proven to be quite successful at controlling gophers in large areas. For the best results, it will depend on the placement of the bait in the burrows. This bait must be placed in the main burrow run. Placing the bait in a lateral tunnel will not give you the results you are looking for but could be pushed up to the soil on the surface.

There are two kinds of bait available at this time, strychnine and anticoagulants.

Strychnine is a single feeding bait applied to the main burrow after using a probe to locate it. Place the bait as recommended on the label. Because Strychnine is extremely toxic, if any is spilled, it must be cleaned up immediately to protect children and animals.

Anticoagulants are used in the same way but apply multiple feedings to control gophers and this is lower in toxicity.
Fumigants
Fumigants create poisonous gasses that will quickly kill gophers before they are aware of it and will not have time to close off their burrow. These fumigants will not remain in the environment and can be 70% effective. The main fumigant that is considered the most effective is aluminum phosphide. Unfortunately, it is considered a restricted pesticide, and only available for use by certified applicators.

Gopher bombs are available through hardware and garden stores but are not considered very effective. Also, they have been known to harm those using these bombs. In California, using the exhaust system from your car is illegal for controlling pests.
Flooding
In agricultural settings, large amounts of water are distributed across large areas and left for a good amount of time. It seems to be a good approach for control, but it's not practical for smaller residential areas. A really bad option is placing the garden hose down a hole in hopes of flushing gophers out. It's not only a bad choice but it's certainly a waste of water.
Gopher Mound of Dirt

Other Thoughts For Gopher Expulsion
As discussed earlier in this article, there are gopher barriers and fences that have proven to be quite successful. Other things to consider are as follows:

Raised flower beds can be protected by using a layer of 3/4 inch galvanized hardware cloth under the bed and securing it to a wood frame (2 x 6) before filling it with soil.

Apply 6 to 8 inches with a diameter of 1 inch or more around your underground utility cables, or sprinkler lines. It might discourage gophers from gnawing.
Natural Controls
Gophers like other animals in the wild have their own enemies and gophers are no exception. Their predators can bring down a low level of the gopher population but not much more. Their predators include owls, snakes, coyotes, cats, and dogs.
Sounds, Bells & Whistles
There are more than a few devices that send out sounds or vibrations claiming to frighten off animals like gophers but to no avail. Gophers do not frighten easily considering they are living underground and hear many loud sounds like lawnmowers, construction trucks, etc. Considering the sounds these gophers hear every day, choosing a sound device will be of little to no use. Keep in mind, it's highly discouraged to come up with home remedies that probably won't work, could be harmful, and are probably illegal.